LIBRA Ultra-Cavitation RF LIPO 3.0
High-Frequency Comprehensive Slimming Equipment

Cavitation-RF Vacuum Slim System
Professional Beauty Equipment
❶ Cavitation ultrasonic fat-blasting with Radio Frequency 
❷ Multipolar RF for face
❸ Multipolar RF for body
❹ RF Vacuum liposuction (S) for face
❺ RF Vacuum liposuction (M) for arms and legs
❻ RF Vacuum liposuction (L) for body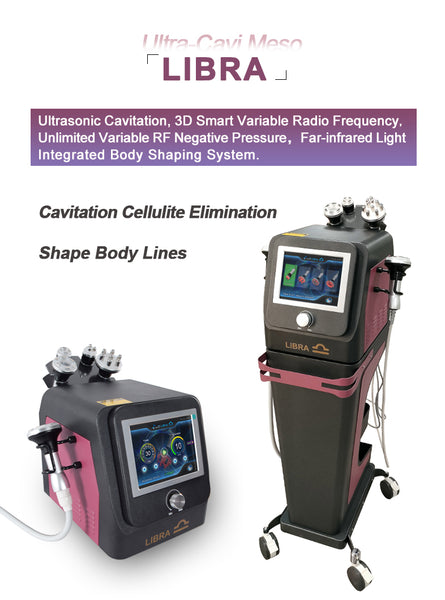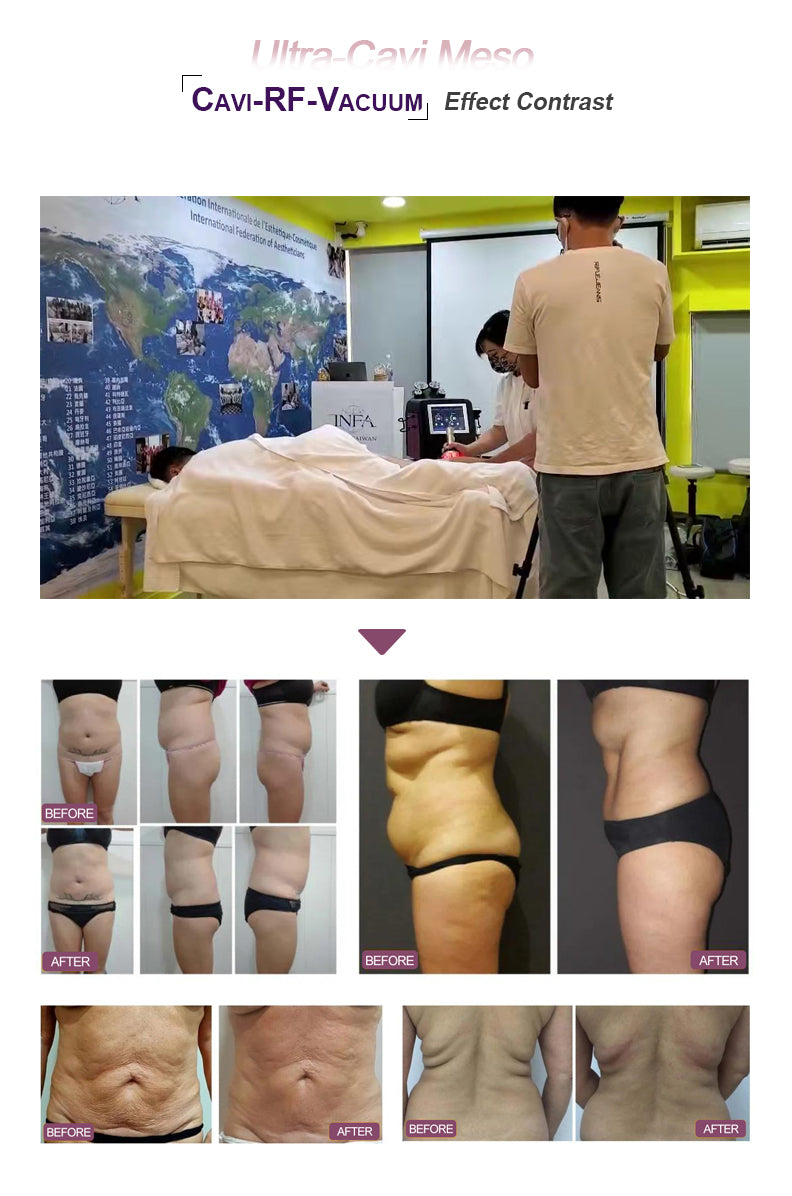 Function introduction:

Untra-cavitation:
Non-surgical blasting variant fat can effectively reduce the number of adipocytes and change the volume of adipocytes.
3d smart variable radio frequency:
Endogenous heat changes the growth environment of human fat, dissolves fat, and changes the size of adipocytes.
Unlimited variable RF negative pressure:
Dredge the lymph and meridians, do the body shaping and discharge fat at the same time.

Infrared light:
Known as the light of life, it can activate the metabolic function of cells in the body, repair the swallowing function of macrophages in the body, and relieve inflammation and pain.
 Technical parameter  
Working voltage:  110V/220V                    
Maximum power:  110V/220VA
Working frequency:  60Hz/50Hz                 
Fuse:   5A 100-240V(5×20)
Ultrasonic frequency:   40KHz
RF output frequency:   5MHZ                   
Negative pressure:   0-100KPA
Packing size:   47cm* 37cm* 51cm       
Weight:   about 19.1KG